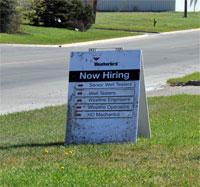 To drive through Red Deer's industrial areas, one thing stands out. Help wanted!  Everywhere you look, there are sandwich boards, billboards, bumper stickers, decals on trailers, signs in windows, etc. all saying  they are looking for employees. Many of the businesses are advertising several positions available. Apprentices to journeymen, inexperienced to fully experienced, they need people.The great thing is that these are all high paying, rewarding career opportunities that many cities across Canada would love to have.
What is interesting to note is that this hiring blitz is going on during spring breakup. Traditionally, spring breakup is a time where companies in the oil and gas industry are slow. Here in Alberta, the ground gets too soft during spring thaw for oilfield equipment to move in and out of the field safely, or without causing significant environmental damage. So, to see this amount of hiring going on is exciting for those of us that live here.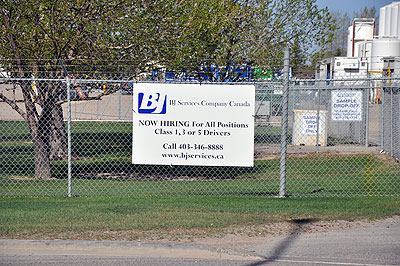 This definitely bodes well for the economy of our city in the near future. With the surge in open employment opportunities will come with it an increase of people moving to Central Alberta to fill these jobs. This will undoubtedly mean a boom in the construction industry, additional stress on our schools, hospitals, and other infrastructures.
We may well be poised once again to see tremendous growth to our city. We have weathered such storms before, we'll rise once again to the challenges and the opportunities that it brings.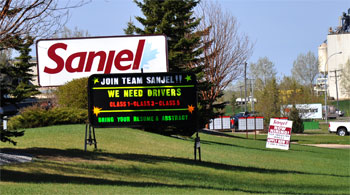 For those looking for work in Red Deer, the following are a list of online resources to help you on your search. Though you will find many jobs posted by visiting the following websites, many times you are better off to find the websites of individual companies that operate in Red Deer and visit their website directly as many employers tend to not advertise every time they have a job opening. One way to know what companies are in Red Deer is by searching our Red Deer Business Directory.
Red Deer Advocate Newspaper Classifieds
We hope you find these links useful on your search for employment in Red Deer. Best of luck in your search!